Year 5 pupils at Peel Park Primary received a surprise visit from Accrington Stanley Stars David Morgan and Matt Butcher this week. The two players visited the class's Joy of moving Move & Learn lesson which was being led by Accrington Stanley Community coaches.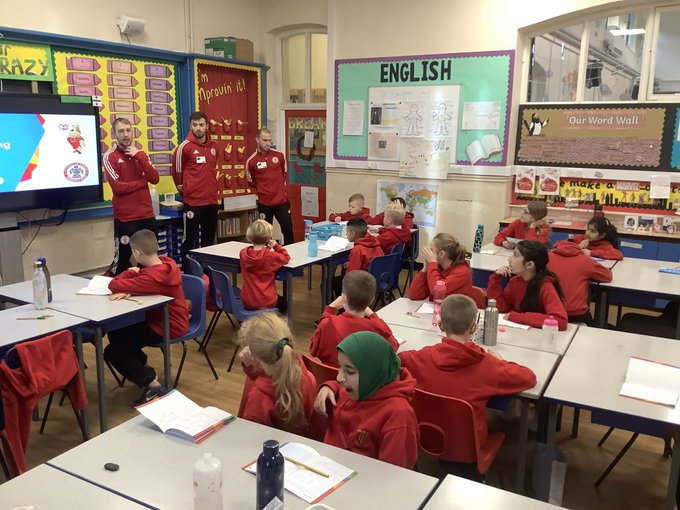 The lads joined in a game of human bingo before they had a question-and-answer session linking in the topics they had learnt through out the move and learn programme, such as how much do you hydrate, are you allowed energy drinks and do you allow yourself treats!
Josh Cooper, Community Sports officer said, 'It's great for the children to be able to meet professional footballers and be able to ask them questions and relate it back to what they have learnt through the move and learn sessions.'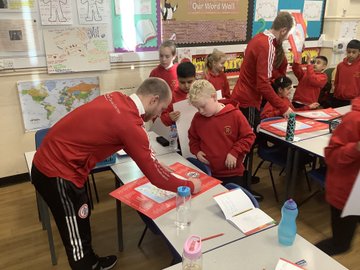 The programme is designed to help teach the pupils about the importance of physical activity, how to eat a balanced diet and lead an active lifestyle. The sessions are split over 6 weeks and are made up of classroom & PE lessons.